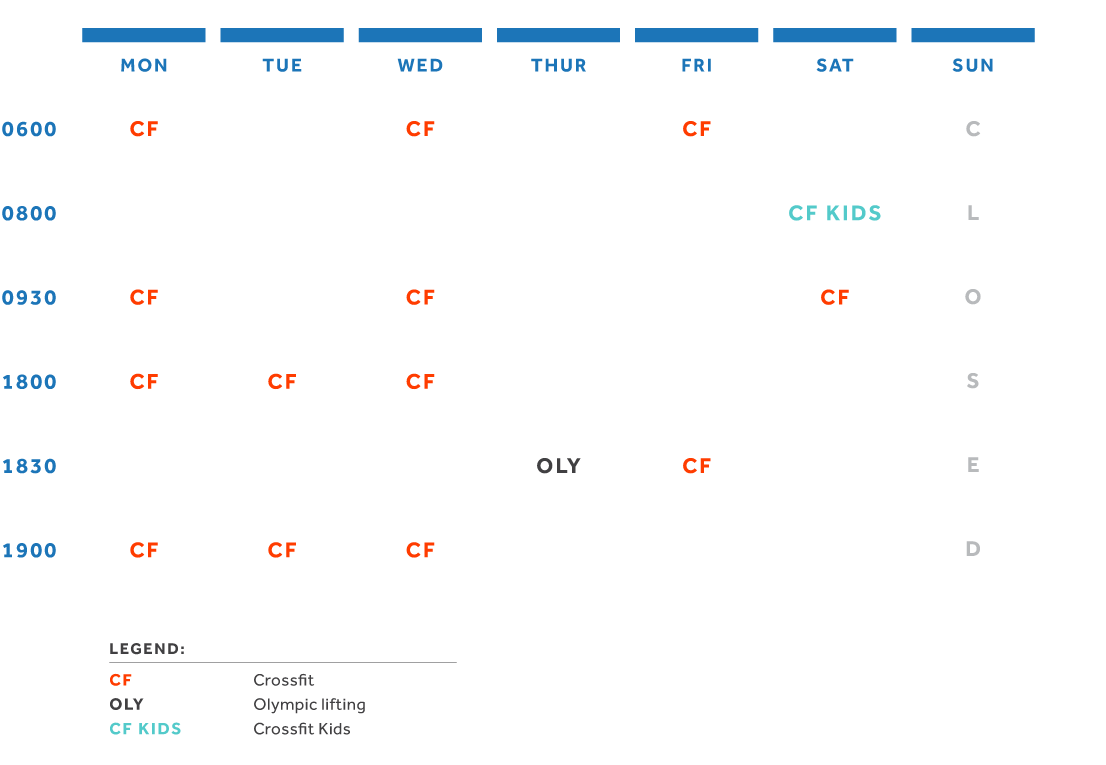 Our staple class that combines elements of weightlifting, gymnastics and metabolic conditioning. The purpose of each workout is meant to challenge and optimise the 10 general physical skills; namely cardiovascular/respiratory endurance, stamina, strength, flexibility, power, speed, coordination, agility, balance and accuracy.
CrossFit Kids and Teens Class
Start them young! Catered for ages 5 and above, this class aims to develop your child's physical and cognitive abilities during their formative years. Movements will be scaled according to their age and ability.
Afraid of the bar? Work on improving those technical barbell movements in this specialised class. Form, precision and strength work are key areas of focus.
Kickstart your CrossFit journey with this 2-day program conducted Quarterly. This theoretical and practical session will introduce you to the 9 basic movements we use during CrossFit. The Fundamentals aims to assimilate you to the main classes